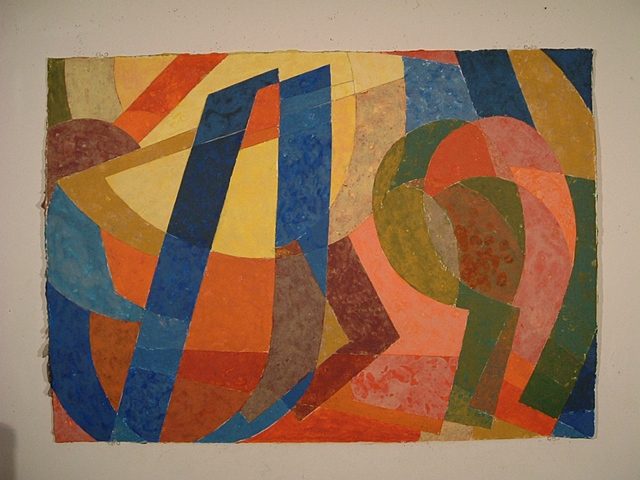 Eve Eisenstadt Statement
Architecture, structure, color, translucency, systems, play; these have been major concerns of mine in my work. No matter what the media, these areas have fascinated me. I began in ceramics and as a graduate student at Cranbrook Academy of Art found that my translucent, thin, porcelain sculptures were breaking. I looked for a media that would convey my ideas yet was much less fragile. I gravitated towards paper. Originally I cut, tore, and sewed with paper. However, I missed the manipulation of form afforded to me by clay. I then discovered Twin Rocker paper mill. Working as a visiting artist at the mill was an epiphany, I had the flexibility of clay without the rigidity. After I moved to NYC I began working with Dieu Donne paper mill. I still continue to paint and draw, work that compliments my projects at the mill.
The paper pieces are created by pulling a sheet of white paper, placing a stencil (created from a drawing) on top and painstakingly lifting each piece to apply color and covering it again. I mix over twenty colors of pulp in varying degrees of translucency to apply as "paint". Many of my pieces are multiples which can be played with by the viewer.
The paintings are paint stick and oil pastel. Again I am interested in subtle layers of color, texture, and translucency within a structure. Often I combine abstract and clearly architectural elements. Many of the images come from my passion for art history and travel.
Most of all I want to the viewer to engage in a conversation with the work. To reflect on where the images take the observer and the connections they create for each individual.